1. Peugeot Aureon Concept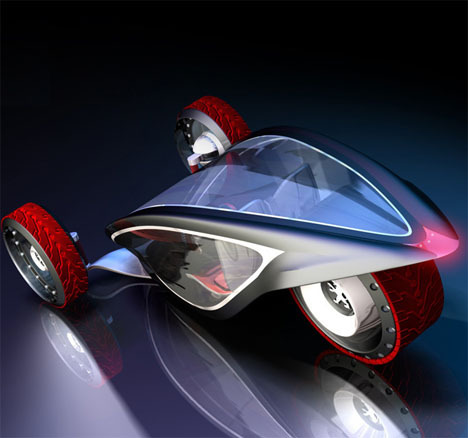 This three-wheeled electric car is all about efficient transport. It only seats two people, so you might be looking at the city roadster of the future. If you're wondering where the motor is, it's inside the large back wheel.
2. 2025 Lincoln Continental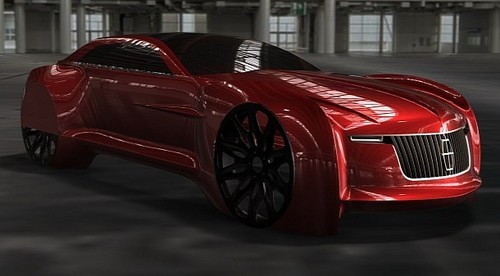 This concept was actually designed by Lawrence Tech University undergrads, but produced by Ford Motor Company's product development center. Some of the over the top features include a retractable food cooler, a beverage dispenser, a center-opening doors, and a slipping trunk bed.
3. A Hovercraft? Yes.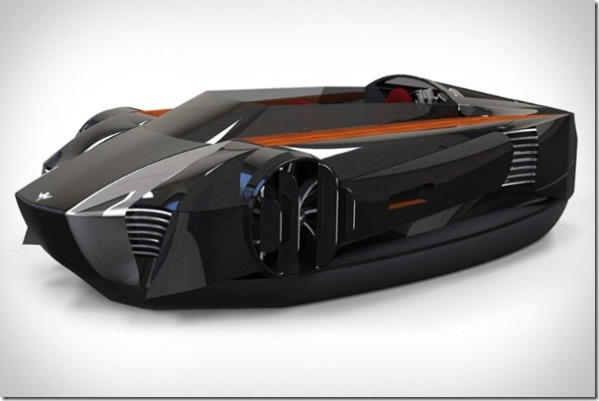 Engineers Michael Mercier and Chris Jones have been working on a hovercraft which will feature materials like carbon fiber, aluminum, fiberglass, and marine plywood. Production of a single model will cost close to $20 million.
4. Chevy EN-V 2.0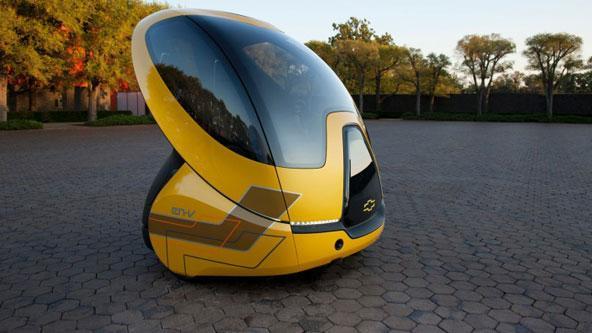 This car of tomorrow was showcased at Auto China 2012. Chevy is hoping this becomes the greenest car on the market. According to GM "The EN-V 2.0 concept would use technologies such as the mobility Internet, electrification and telematics to help change the automotive landscape and ensure a sustainable future for our industry,"
5. Audi Concept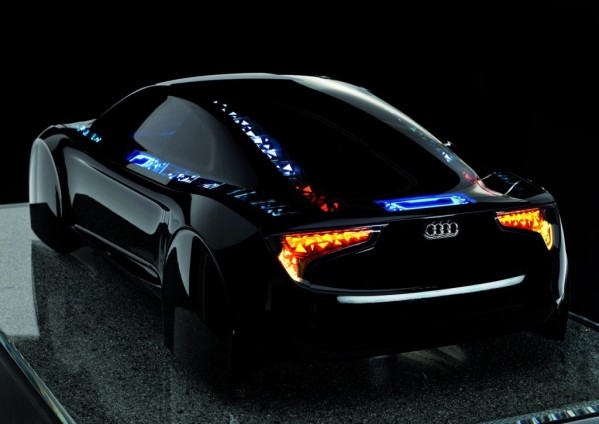 This Audi concept is only an example of the type of futuristic technologies that the German manufacturer is working on. One of the coolest features is the auto garage park, which will find an open spot in a parking garage, guide the car to the spot and self park it. Awesome right?!?
6. Peugeot Onyx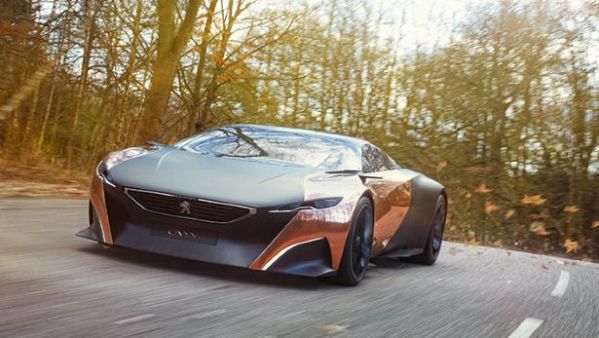 A rare hybrid luxury roadster, the Onyx is both efficient and fast, reaching up to 100mph. And what about the regular engine? 600bhp. If you don't mind that it sort of looks like a duracell battery, this one might be worth waiting for.
7. Reventon Meets Batmobile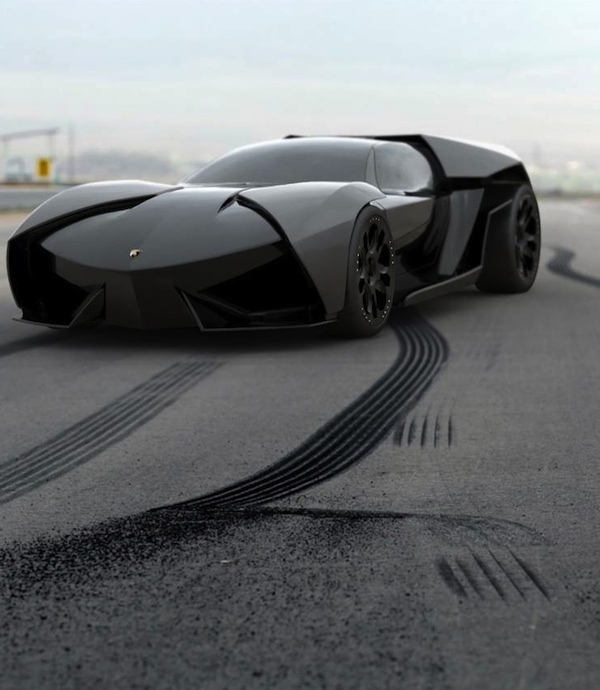 This concept car from Lamborghini is inspired by the batmobile. If you can afford it, you will want to arrive in it :)
8. The Renault DeZir Concept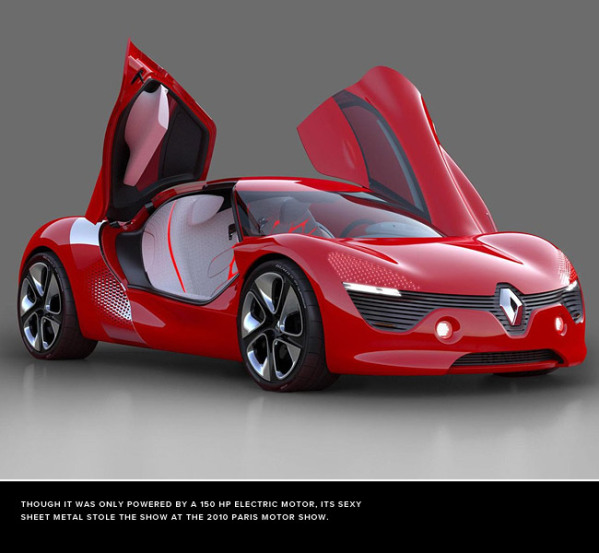 This beautiful concept was unveiled at the 2010 Paris Motor Show to rave reviews. Unfortunately, the roadster was never built, in fact the french automaker is seldom seen stateside.
9. Gina from BMW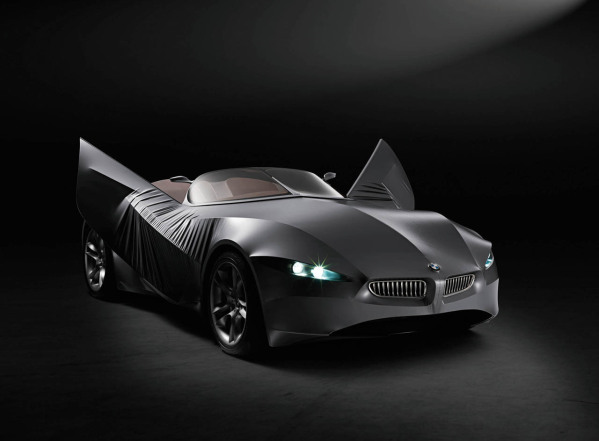 GINA stands for "Geometry and functions In 'N' Adaptations and is a crazy cool shape shifting sports cars. The team at BMW wanted to challenge existing principles and conventional processes. The car shifts shape based on speed and weather conditions and has a textile skin that contains Spandex.
10. Hover Car from Volkswagen China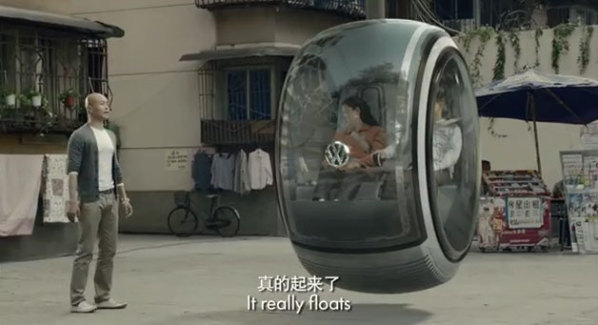 The zero emissions 2-seater hover car from VW China will be ideal for city roads and short trips. Easy to park, environmental friendly and quite cozy :)