1. Donald Duck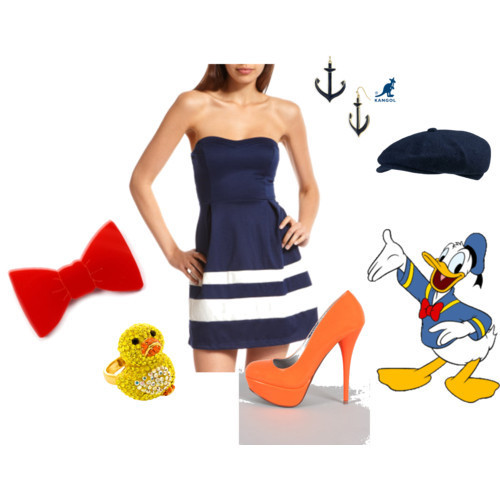 One of Walt Disney's most-beloved and recognized characters gets a fashion ode with a nautical twist--right down to the duck-feet shoes.
2. Beauty And The Beast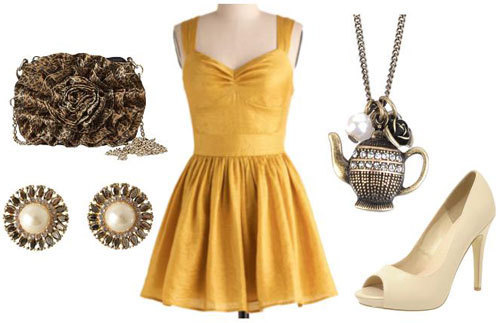 Inspired by Belle's signature gold ballgown, this cute dress-and-heels ensemble can work for both day and night.
3. Peter Pan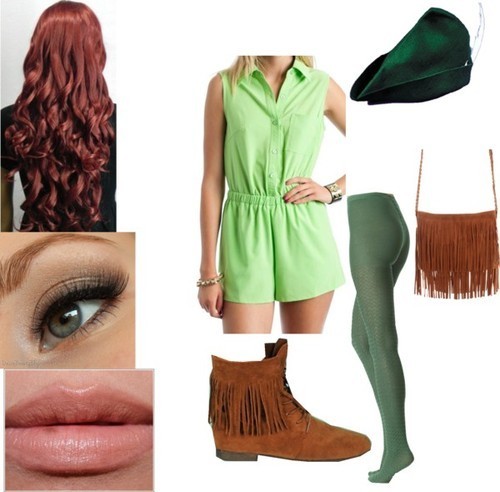 Feeling a little flighty? A green romper or tights is the perfect way to sport your love for Peter Pan, while still feeling girly.
4. The Evil Queen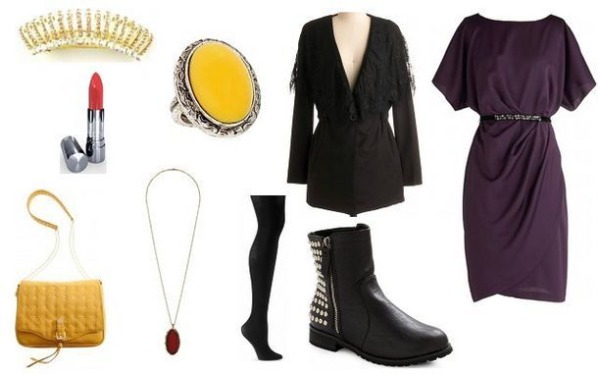 Before she changed into an old hag in order to poison Snow White, the Queen was the height of evil elegance. What better way to channel her look than with dark-hued dresses and tights, statement boots, and a pop of color with mustard yellow accessories.
5. Sleeping Beauty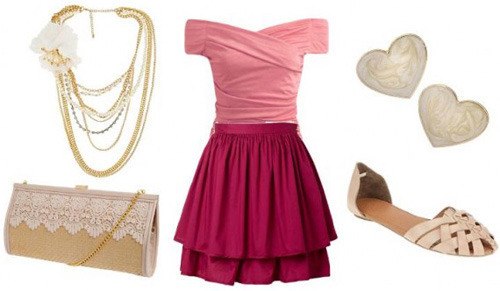 Of all the "Sleeping Beauty"-inspired outfits out there, we particularly like this ensemble, with a neckline reminiscent of Princess Aurora's color-changing gown.
6. Tinkerbell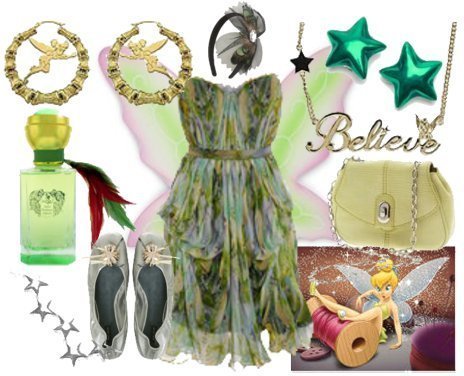 Peter Pan's pixie pal has been inspiring fashion for years. This spring, slip into a forest green dress and gold-embellished ballet flats. Feeling extra inspired? Add blingy jewelry and extra pixie dust--er, gold glitter.
7. Pocahontas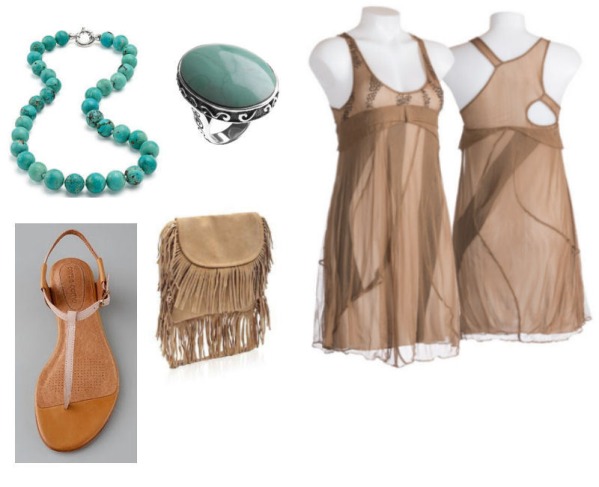 Fringe boots might be the ultimate Pocahontas-inspired accessory. But to really channel this Disney heroine, pair a nude dress with unique details and cut-outs with eye-catching turquoise jewelry.
8. Jafar Power Suit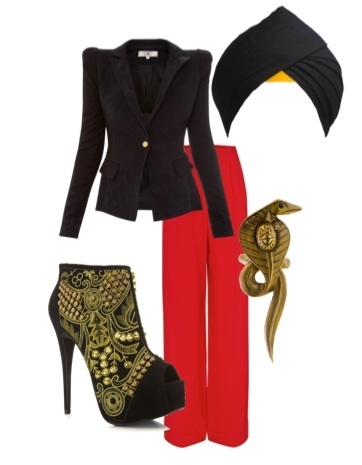 With structured blazers and colorful, billowing trousers on trend for spring, there's no better time to pull together an "Aladdin"-inspired outfit.
9. Captain Hook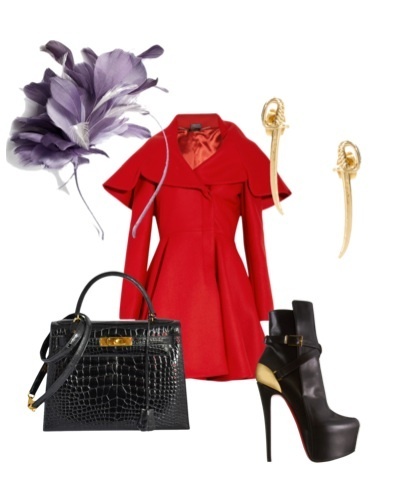 The best outfit inspired by Peter Pan's arch nemesis pairs a bright red trench coat with leather statement heels, and a few feathers for your hair just for fun.
10. Cruella DeVille
To successfully dress like the villainesse from Disney's "101 Dalmatians"--without looking like you're wearing a Halloween costume--stick to a versatile black dress and modest faux-fur jacket. (Red gloves optional.)